You Can Pay Your Taxes Online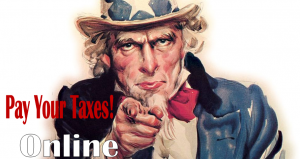 Many taxpayers are choosing to pay their taxes online because it is faster and more convenient. You can pay direct with a bank checking account with no charge. If you choose to pay with a debit or credit card, there is a fee.
You can also elect to pay through an electronic federal tax payment system, a same-day wire transfer or with a check or money order.